All our services

In addition to specializing in big repairs, Albax offers many services.
---
Quick bodywork
Albax centers operate on the principle of quick bodywork :
Repairs completed in 24 to 48 hours
Picture expertise in 15 minutes
Free estimate
In parallel, during the repair period, Albax lends you a car !
Your car will be returned fully cleaned after undergoing quality and safety control. All repair work and spare parts are guaranteed 24 months, bringing you peace of mind.
All makes and models can be supported by our workshop.
Our body shop operate on any type of car.
Bodywork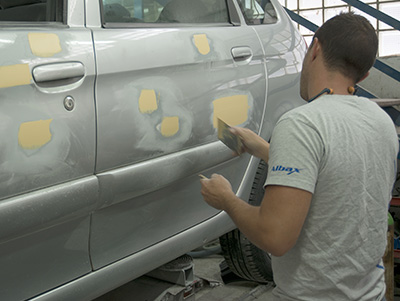 Body Repairs are made in our body shop. Protecting the body is essential for the maintenance of your car. The body is the car's metal structure and on the other hand the interior and exterior equipment. The body repairs help to keep the manufacturer warranty but also to preserve the esthetic capital of the body.
Automativ Paint
The exact color of your vehicle with the manufacturer code.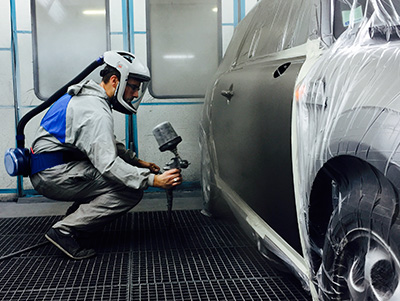 We carry the exact color of your vehicle. The manufacturer code guarantee the compliance of the color. Our products correspond to the requirements quality of the automobile manufacturers. Our painters are at your service.
All informations on Find a location

Côte d'Azur

lecoq menton

lecoq menton

04 22 13 83 68
00 00 00 00 00

This email address is being protected from spambots. You need JavaScript enabled to view it.

1, Allée Canta Merlou
06500 Menton

la trinité

la trinité

04 93 54 70 59
04 93 54 47 02

This email address is being protected from spambots. You need JavaScript enabled to view it.

6 av Sainte Anne
06340 La Trinité

nice-est

nice-est

04 93 26 46 06
04 93 26 27 57

This email address is being protected from spambots. You need JavaScript enabled to view it.

21 bd de St Roch
06300 Nice

nice-ouest

nice-ouest

04 93 44 32 32
00 00 00 00 00

This email address is being protected from spambots. You need JavaScript enabled to view it.

98 Boulevard René Cassin
06200 Nice

nice-centre

nice-centre

04 93 96 75 03
04 93 96 10 15

This email address is being protected from spambots. You need JavaScript enabled to view it.

6 av P. Emmanuel
06000 Nice

nice-nord

nice-nord

04 92 01 06 16
04 92 01 06 16

This email address is being protected from spambots. You need JavaScript enabled to view it.

22 bd Comte de Falicon
06100 Nice

saint-laurent

saint-laurent

04 92 02 68 58
00 00 00 00 00

This email address is being protected from spambots. You need JavaScript enabled to view it.

Cap 3000 126 Avenue Léon Bérenger
06700 Saint-Laurent-du-Var

cagnes-sur-mer

cagnes-sur-mer

04 93 22 18 18
04 93 22 18 19

This email address is being protected from spambots. You need JavaScript enabled to view it.

31 av de la Gare
06800 Cagnes sur Mer

villeneuve

villeneuve

04 93 22 18 12
00 00 00 00 00

This email address is being protected from spambots. You need JavaScript enabled to view it.

1827 route nationale 7
06270 Villeneuve-Loubet

antibes

antibes

04 92 91 16 16
04 92 91 17 17

This email address is being protected from spambots. You need JavaScript enabled to view it.

25 bd Dugommier
06600 Antibes

cannes mougins

cannes mougins

04 93 06 49 06
04 93 06 49 08

This email address is being protected from spambots. You need JavaScript enabled to view it.

785 Chemin des Campelières
06250 Mougins

mandelieu

mandelieu

04 92 19 49 09
04 92 19 49 00

This email address is being protected from spambots. You need JavaScript enabled to view it.

880 Avenue de Saint-Exupéry
06210 Mandelieu-la-Napoule

lecoq riviera

lecoq riviera

04 22 46 02 02
04 92 19 49 00

This email address is being protected from spambots. You need JavaScript enabled to view it.

830 Avenue de Saint-Exupéry
06210 Mandelieu-la-Napoule

fréjus

fréjus

04 94 17 17 79
04 94 53 01 42

This email address is being protected from spambots. You need JavaScript enabled to view it.

115 av Lou Gabian
83600 Fréjus

sainte-maxime

sainte-maxime

04 94 55 74 20
00 00 00 00 00
224 Route de Plan de La Tour
83120 Sainte Maxime

Ile-de-France

paris 5

paris 5

01 85 09 29 91
01 42 50 98 42

This email address is being protected from spambots. You need JavaScript enabled to view it.

15 Rue Censier
75005 Paris

paris 15

paris 15

01 56 56 63 75
01 45 31 85 50

This email address is being protected from spambots. You need JavaScript enabled to view it.

22 rue O. de Serres
75015 Paris

boulogne billancourt

boulogne billancourt

01 46 03 01 60
01 47 12 04 05

This email address is being protected from spambots. You need JavaScript enabled to view it.

13 rue des Tilleuls
92100 Boulogne

lecoq paris

lecoq paris

01 34 11 34 11
01 34 11 11 30

This email address is being protected from spambots. You need JavaScript enabled to view it.

105 rue Casimir Périer
95870 Bezons